My girlfriend Krista just informed me of the most amazing website - it's called
Dipsology
. Meet Adrienne Stillman and Alexa Scordato, the team behind the scenes who curate the best guide to NYC's most noteworthy cocktail destinations. Are you up for a boozy brunch, a late night party spot, or romantic date spot? Dipsology provides a great collection of venue profiles and drink menus to help you decide where to go and what to drink. You can search from A - Z, or by neighborhood, or by activity - it is basically a cocktail concierge.
Dipsology just posted the best outdoor Summer drinking spots, check out of a few of their local gems below. I want to hit up both spots before the weather turns to Fall.
Best Rooftop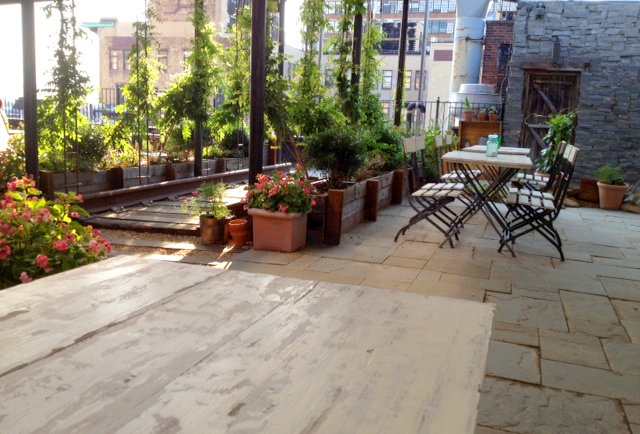 Gallow Green: We recently visited this train station cum rooftop garden for Campari's Bartender Bash and it is enchanting (pictured above and right). We also love that you can make reservations, so you're sure to get a seat. And if the weather is inclement, the romantic train cars downstairs aren't too shabby either.Reservations & more info.
Most Romantic Garden
Raines Law Room:
We love Raines for so many reasons, and this garden is the cherry on top. Strung up with fairy lights, nestled in behind the bar on 17th Street, it's the perfect place to take a date and hide out.
Check out RLR's full profile for more details.